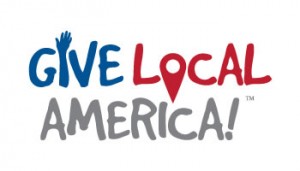 The Give Local America fundraising campaign is today Tuesday, May 6th. 
Please help make a difference for Bethesda-Chevy Chase High School students by donating generously to the Bethesda-Chevy Chase High School Educational Foundation. Our goal is to raise $10K to support our students.
http://www.givelocalwashingtondc.org/#npo/bethesda-chevy-chase-high-school-educational-foundation
Where will that money go? We'll send 75 of our neediest students to a special summer program to build their academic skills and their confidence. This year for the first time we're hoping to include a Girls Empowerment Initiative. And we'll help teachers launch brand new programs next fall that they've designed to enrich the curriculum for their students.
Thanks for your support!