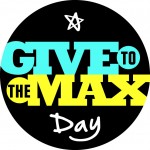 On Wednesday, November 9th, thousands of area residents showed their support for their favorite nonprofit for Give to the Max Day: Greater Washington. The B-CC High School Educational Foundation was proud to participate in this one day only, online event.
We are so grateful for the support that we received from our community! We raised $5,070.00 from 43 donors. We ranked 79th in dollars raised of the 1,285 charities that participated and were in the top ten of Montgomery County fundraisers.
Give to the Max Day timed with the launch of our Fall fundraising mailing. If you missed the opportunity to contribute on the 9th, look for your letter in the mail and we look forward to your donations my mail and online. Thank you for all of your support!