The Bethesda-Chevy Chase High School Educational Foundation has elected two area residents to a three-year term on its Board of Directors.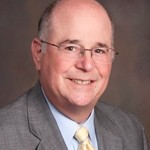 Andy Stern is the owner of Andy Stern's Office Furniture, Inc. and is a managing partner of three commercial real estate partnerships. He believes strongly in his family's tradition of giving back to the community and over the years has had a leadership role in many community organizations including Leadership Montgomery, Jewish Community Center of Greater Washington, Green Acres School, and Wolf Trap Foundation for the Performing Arts.  He currently serves as Chair of the Board of the Bethesda-Chevy Chase Chamber of Commerce. Andy and his wife, Eve, are both graduates of B-CC High School. They have two grown sons, Ben and Alex.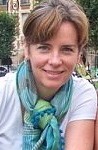 Maura Mahoney, who will be joining the Foundation's Communications Committee, is a contributingwriter for Bethesda Magazine. She has had a long career as a freelance editor and writer and also worked as an editor at Congressional Quarterly and Reader's Digest.  Maura served for nine years on the Somerset Elementary School Foundation Board, including two years as president. Her daughter is a junior at B-CC.