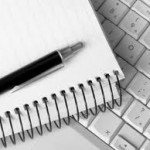 The B-CC High School Educational Foundation is please to announce our support for a Summer Workshop in Journalistic Writing and Media Literacy.
Dates: July 22-August 2, 2013, Monday through Friday
Time: 9am – 12pm
Where: B-CC High School
The program includes:
Media Literacy and Opinion Writing taught by Ms. Logan
News and Feature Writing taught by Mr. Lopilato
The  B-CC Educational Foundation's grant supports 30, full-program scholarships to:
rising 8th graders (who are planning to attend B-CC for high school)
rising B-CC 11th graders
There will be separate Middle School and High School sections.
Click here for more details and an application for the program.
We are excited to support this opportunity and wish all Westland and B-CC students and families a safe and relaxing summer!